Buy Centric Swap
What is Centric Swap?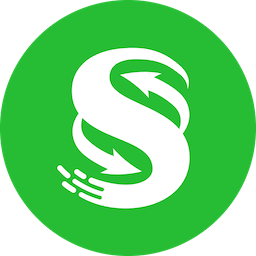 Centric is an innovative, dual-token digital currency and decentralised blockchain protocol. The nominal value of the CNS token is supported through its predicted price progression and the application ecosystem, which helps address some of the current challenges experienced by first-generation virtual currencies. Centric's "dual-token" model rewards adoption with a fixed hourly yield, and self-regulates token supply to meet ongoing changes in demand for greater stability. Low-volatility, zero-sum cryptocurrency eliminates counterparty risk and regulatory hurdles faced by stable coins Centric protocol regulates the supply of Centric Rise to raise the on-market price of Centric Cash to $1 USD and thus create a synthetic-stable currency The Centric Rise cryptocurrency offers low-volatility and predictable returns. It also addresses the volatility and price fluctuations experienced by current cryptocurrencies like Bitcoin and Ethereum, without being dependent on an underlying asset such as the USD or gold.
How do I buy Centric Swap?
1.
Deposit funds into your account.
2.
Enter the amount of Centric Swap (or Australian Dollar equivalent) that you would like to buy.
3.
Click 'Buy' to confirm your Centric Swap purchase and your Centric Swap will arrive in your CoinSpot wallet within minutes.


Should Centric Swap become available, here are instructions on how to complete your purchase.