What is CoinFi?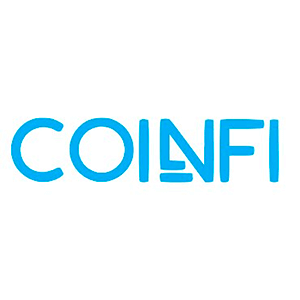 CoinFi (COFI) offers services and tools to provide insights into the cryptocurrency trading markets. It provides financial media and trading technology channels to enable crypto intelligence. The platform provides professionally curated research, analysis, trading signals, and the latest news to provide a deeper understanding of market movements in the cryptocurrency industry. With its financial media channel, it provides research and market-moving news overlaid on the top of real-time price charts. With its trading technology tool, it provides resources like trading signals, data feeds, and bots for trading in crypto markets. The CoinFi platform seeks to build innovative tools and resources that have an impact on cryptocurrency prices in order to facilitate traders to better investment decisions.
How do I buy CoinFi?

1.
Deposit funds into your account.
2.
Enter the amount of CoinFi (or Australian Dollar equivalent) that you would like to buy.

3.
Click 'Buy' to confirm your CoinFi purchase and your CoinFi will arrive in your CoinSpot wallet within minutes.


Should CoinFi become available, here are instructions on how to complete your purchase.