What is Crown?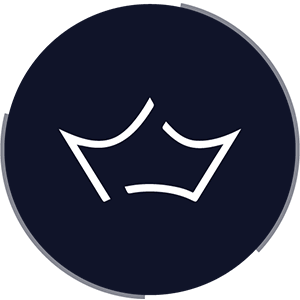 Powered by an environment-friendly, Masternode Proof of Stake (PoS) blockchain, Crown Platform is an open-access, decentralised economy that uses blockchain technology to support new applications. Its established digital token CRW empowers users to build decentralised applications and tokenise their assets via Non-Fungible Tokens (NFTs). CRW can be used to pay for a wide variety of products and services. It can also be traded online against other altcoins and fiat. Proof of Stake Consensus System (MNPoS) and incentivised nodes provide scalability and fault-tolerance to develop new applications NFT framework enables the CRW community to register physical or digital assets on the Crown blockchain and turn it into an "assetchain" Members of the Crown Community can set up and run their own incentivised nodes to earn CRW while helping to maintain the network for multiple applications and use cases.
How do I buy Crown?

1.
Deposit funds into your account.
2.
Enter the amount of Crown (or Australian Dollar equivalent) that you would like to buy.

3.
Click 'Buy' to confirm your Crown purchase and your Crown will arrive in your CoinSpot wallet within minutes.


Should Crown become available, here are instructions on how to complete your purchase.