What is DECENT?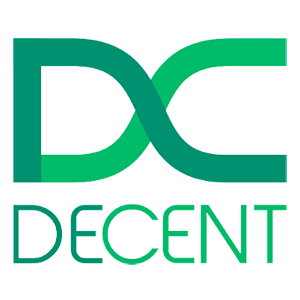 Powered by Blockchain's traceable and decentralised architecture, DECENT provides a safe and transparent method for content creators to publish their work and earn a fair revenue from it without mediators. The Decent platform (DCore) and cryptocurrency provide security, self-management of content abilities, individual price-setting and transparency of intellectual property to simplify content creation and sharing. DCore platform provides software development kits so developers can build decentralised blockchain-based applications for real-world use cases Delegated Proof of Stake (DPos) consensus model provides a fair reward-sharing system for users who verify data, share computer storage or host content for other users to download Range of Decent products "democratise" blockchain and make it easier for everyone to take advantage of its benefits Cooperating closely with startups, entrepreneurs and incubators, Decent is helping to build a blockchain-powered ecosystem to realise a decentralised future across a range of industries and applications.
How do I buy DECENT?
1.
Deposit funds into your account.
2.
Enter the amount of DECENT (or Australian Dollar equivalent) that you would like to buy.
3.
Click 'Buy' to confirm your DECENT purchase and your DECENT will arrive in your CoinSpot wallet within minutes.


Should DECENT become available, here are instructions on how to complete your purchase.