What is DEAPCOIN?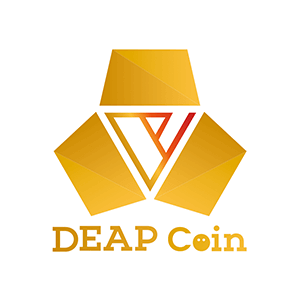 The DEA Project is a blockchain-based multimedia digital entertainment platform "PlayMining". It offers digital arts, games, and various other forms of entertainment and also helps promote a games-powered economic society. It aims to protect the copyrights of individual artworks by creating digital art assets that can be used in gaming. On the PlayMining platform, users can enjoy free games and cartoons while acquiring the DEAPcoin cryptocurrency Assets acquired by PlayMining can be used in the Digital Art Auction platform with full ownership for buyers and fair compensation for creators DEAPcoin cryptocurrency can be used for transactions, with a part being returned to creators to help expand the community and DEP ecosystem The DEA Project aims to create a community of users that will create a new economy and culture with entertainment and assets in the digital age based on blockchain technology.
How do I buy DEAPCOIN?
1.
Deposit funds into your account.
2.
Enter the amount of DEAPCOIN (or Australian Dollar equivalent) that you would like to buy.
3.
Click 'Buy' to confirm your DEAPCOIN purchase and your DEAPCOIN will arrive in your CoinSpot wallet within minutes.


Should DEAPCOIN become available, here are instructions on how to complete your purchase.