What is ECOChain?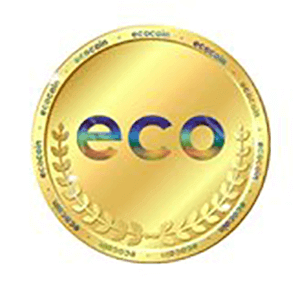 ECOchain is a permissionless, secure, scalable blockchain that aims to connect applied technology and real-world markets on blockchain technology. This decentralised public chain offers advantages like immutability, transparency and advanced data security for economic and business use cases. Supports Ethereum smart contracts and Proof of Stake (PoS) for instantaneous transactions without the energy costs associated with Proof of Work (PoW) Based on efficient and adaptive consensus algorithm to ensure fast transaction confirmation with full user privacy and confidentiality Growing ecosystem of products, tools and users to speed up application development for the real world ECOchain is on a mission to develop a future economic blockchain-driven market system that is fast, friendly and decentralised to democratise finance for the masses.
How do I buy ECOChain?

1.
Deposit funds into your account.
2.
Enter the amount of ECOChain (or Australian Dollar equivalent) that you would like to buy.

3.
Click 'Buy' to confirm your ECOChain purchase and your ECOChain will arrive in your CoinSpot wallet within minutes.


Should ECOChain become available, here are instructions on how to complete your purchase.