What is Hdac?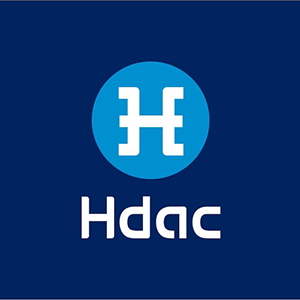 Hdac (Hyundai Digital Access Currency) combines blockchain with core technologies like IoT, Cloud and Big Data to provide a decentralised platform for developing multiple applications in today's hyper-connected society. HDAC and HDAC token support communication among IoT devices, as well as payment, identity authentication and data storage functions. Supports easier integration as well as faster and more secure interactions between public and private blockchain networks RIZON platform and a consensus system optimise the performance of a blockchain network Blockchain architecture combats privacy and security issues that often hamper IoT adoption The HDAC team aims to promote synergistic interaction between the IoT and blockchain. It is also empowering machine-to-machine (M2M) transactions with peer-to-peer (P2P) support. Ultimately, the platform will allow the blockchain to become a secure and effective transaction channel for payment operations between IoT devices.
How do I buy Hdac?
1.
Deposit funds into your account.
2.
Enter the amount of Hdac (or Australian Dollar equivalent) that you would like to buy.
3.
Click 'Buy' to confirm your Hdac purchase and your Hdac will arrive in your CoinSpot wallet within minutes.


Should Hdac become available, here are instructions on how to complete your purchase.