What is Merculet?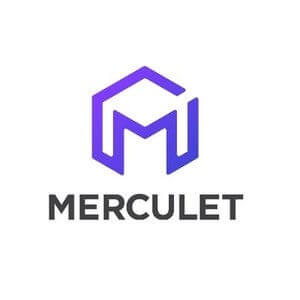 By applying readily accessible social-based operations and holistic blockchain solutions, Merculet helps Internet enterprises create value and achieve growth. Through blockchain technology, Merculet aims to reconstruct production relationships with the help of standardised, large­scale, rapid adoption solutions. Merculet Value Protocol (MVP) token connects enterprises and promotes value circulation Merculet's Multi­level structure with Multi­Chain Asset balance the conflict between user behaviours, large­-scale micro-­high ­frequency trading and low performance of public chains Allows enterprises to facilitate the rapid issuance of UAT to eliminate bottlenecks around technical enhancements Merculet aims to bring users and enterprises into the blockchain-based "Internet of Value" without changing the behaviours of Internet users. Its main goal is to fill the gap between the enterprise­-level needs of the Internet and public chains, and thus enable more users to achieve value.
How do I buy Merculet?
1.
Deposit funds into your account.
2.
Enter the amount of Merculet (or Australian Dollar equivalent) that you would like to buy.
3.
Click 'Buy' to confirm your Merculet purchase and your Merculet will arrive in your CoinSpot wallet within minutes.


Should Merculet become available, here are instructions on how to complete your purchase.