Buy NOIA Network
What is NOIA Network?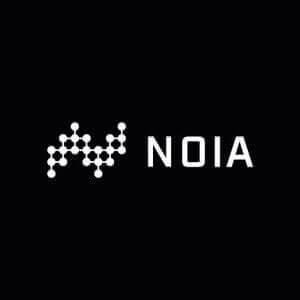 The NOIA software solution (ticker: NOIA) runs on top of the public Internet for fast connectivity with built-in security. This is made possible by the NOIA token that powers a blockchain-based networking system - the Decentralized Autonomous Routing Protocol (DARP). With the NOIA platform, businesses can automatically create secure, high-performance networks between their IT infrastructure endpoints and services. Offers a fast and seamless way for anyone to connect their endpoints to the NOIA Network Users can pay with USD or NOIA tokens for a seamless experience. All payments use an exchange gateway to directly translate into token demand NOIA token model allows for widespread adoption, seamless experiences for all users and sufficient token velocity. The NOIA platform is accessible to all users, traditional or crypto. Furthermore, since Smart Contracts account for all data transferred through the NOIA network, it helps establish a trustless relationship between the user and the nodes servicing the network.
How do I buy NOIA Network?
1.
Deposit funds into your account.
2.
Enter the amount of NOIA Network (or Australian Dollar equivalent) that you would like to buy.
3.
Click 'Buy' to confirm your NOIA Network purchase and your NOIA Network will arrive in your CoinSpot wallet within minutes.


Should NOIA Network become available, here are instructions on how to complete your purchase.