Buy Safe Haven
What is Safe Haven?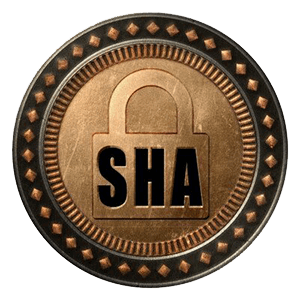 Safe Haven (SHA) is a decentralised platform for the management of digital assets, building fintech solutions through its protocol, and for the development of customised products that help secure digital assets. Digital asset management: It is a non-custodial platform that allows a user to manage and protect their cryptocurrencies. Safe Haven provides solutions for wallets, masternodes, and pooling services for the secure management of digital assets. Fintech solutions: Through its Shared Distribution (SD) protocol, Safe Haven provides a tool for a user to distribute their crypto tokens to stakeholders like family and friends in case if the user loses access to their private keys. Product engineering: Safe Haven facilitates the creation of customised solutions like hardware wallets to secure a user's digital assets. The Safe Haven team provides solutions for managing as well as securing digital assets through their different protocols and programs.
How do I buy Safe Haven?

1.
Deposit funds into your account.
2.
Enter the amount of Safe Haven (or Australian Dollar equivalent) that you would like to buy.

3.
Click 'Buy' to confirm your Safe Haven purchase and your Safe Haven will arrive in your CoinSpot wallet within minutes.


Should Safe Haven become available, here are instructions on how to complete your purchase.