What is TrueFlip?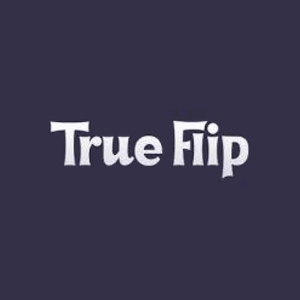 Designed for the gaming platform, TrueFlip is a cryptocurrency used by the gamers or given to them as rewards after winning. TrueFlip is a marketplace and one of the first blockchain-driven betting game websites. It hosts a series of lottery games and the players winning the same are rewarded in the form of TFL coins. TFL is designed, developed, and maintained by a team of professionals (blockchain experts). The gaming platform is decentralised and transparent for the users enabling them to bet anonymously. TFL token holders are allowed to participate in a quarterly game, held by TrueFlip. The reward in this game is 10 to 15% of the money collected through sold lottery tickets. TrueFlip (TFL) platform is willing to come up as the best cryptocurrency-based lottery and jackpot belonging to the international community which is transparent and trusted by all.
How do I buy TrueFlip?
1.
Deposit funds into your account.
2.
Enter the amount of TrueFlip (or Australian Dollar equivalent) that you would like to buy.
3.
Click 'Buy' to confirm your TrueFlip purchase and your TrueFlip will arrive in your CoinSpot wallet within minutes.


Should TrueFlip become available, here are instructions on how to complete your purchase.