What is Uranus?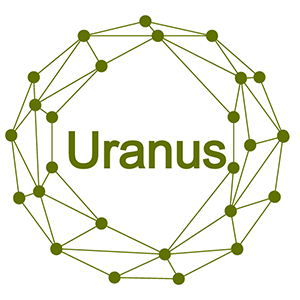 Cryptocurrency based on the Ethereum platform, Uranus is a ubiquitous sharing platform that enables utilisation of computing-power of resources beyond the conventional cloud ecosystem. The Uranus platform promotes the utilisation of free computing resources by engaging them in services, and therefore, commoditising them better. To gain access to computing power, users need to first submit a request at the platform. The amount paid is in the form of a URAC token which would account for the fee for accessing the resources. The network would select the appropriate node to run the task. URAC is the token for the Uranus network and is regarded as the storage space for the value that corresponds to the requested computational power. Uranus platform want to become as potent as Uber or Airbnb in their respective sectors.
How do I buy Uranus?
1.
Deposit funds into your account.
2.
Enter the amount of Uranus (or Australian Dollar equivalent) that you would like to buy.
3.
Click 'Buy' to confirm your Uranus purchase and your Uranus will arrive in your CoinSpot wallet within minutes.


Should Uranus become available, here are instructions on how to complete your purchase.