Buy WaykiChain
What is WaykiChain?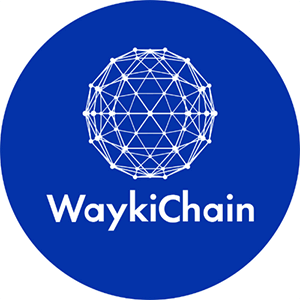 Supporting "Turing-complete smart contracts", WaykiChain (ticker: WICC) is an open source Blockchain 3.0 platform that participants can build upon. This finance-centric public blockchain provides a secure finance infrastructure through core-layer implementation of decentralized exchanges (DEX) and crypto-asset backed stablecoin (WUSD) technologies. WICC makes use of Delegated Proof-of-Stake or DPoS consensus algorithm, and is capable of handling over a thousand transactions per second. WICC supports a dual-VM environment with LuaVM and WASM VM for smart contract execution. The platform ensures that data cannot be controlled or altered by any one party, which minimizes the chances of corruption or wrong results. Provides a highly transparent platform with low operational costs and high rate of return. The WICC platform provides a secure, reliable and decentralized financial infrastructure that can be utilized by anyone to build strong and versatile Blockchain apps.
How do I buy WaykiChain?
1.
Deposit funds into your account.
2.
Enter the amount of WaykiChain (or Australian Dollar equivalent) that you would like to buy.
3.
Click 'Buy' to confirm your WaykiChain purchase and your WaykiChain will arrive in your CoinSpot wallet within minutes.


Should WaykiChain become available, here are instructions on how to complete your purchase.