What is Xensor?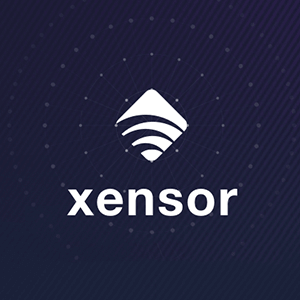 Xensor (XSR) is an IoT network designed for automating machinery and fixed asset management with minimum human intervention. By adapting blockchain technology and cryptocurrency ecology, Xensor aims to solve three crucial problems of IoTs: frail security, high investment costs, and high maintenance costs. Xensor provides "xensor Box", a safe and convenient cryptocurrency wallet that enables easy and quick transactions using wallet addresses or QR code scans. It supports diverse cryptocurrencies and provides real-time prices of XSR. Xensor's integrated blockchain technology in device networks ensures data credibility. XSR aims to lower the cost of constructing IoT communication networks. Automates specific points of data management to elevate the efficiency of data storage and transactions. A cryptocurrency wallet that is safe and user-friendly, with swift and easy transactions in several cryptocurrencies. Xensor gateways can act as the backbone of the infrastructure of smart cities to help establish IoT communication networks at low cost. Xensor also provides a decentralized data market platform based on blockchain and cryptocurrency technology, helping to create a competitive market with healthy demand and supply flows.
How do I buy Xensor?
1.
Deposit funds into your account.
2.
Enter the amount of Xensor (or Australian Dollar equivalent) that you would like to buy.
3.
Click 'Buy' to confirm your Xensor purchase and your Xensor will arrive in your CoinSpot wallet within minutes.


Should Xensor become available, here are instructions on how to complete your purchase.