What is Stealth?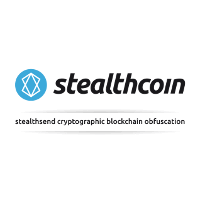 Developed to be a primary private currency, Stealth (ticker: XST) is currently one of the most technically advanced cryptocurrencies in the market. Stealth incorporates advanced cryptographic protection for true privacy and anonymity - something that Bitcoin and many other cryptocurrencies cannot really guarantee. It ensures anonymity to address privacy concerns. Stealth's vision and mission are to keep all the transactions initiated by their consumers both private and encrypted. Stealth works on all well-known operating systems, making it the most easily deployable service. This is true whether you use Windows, Linux, or OSX or require a Juneath test net for bootstrap. It supports Bitcoin, Ethereum, XRP, Bitcoin Cash, EOS, Stellar and more. With Stealth's high-performance blockchain, assets remain completely safe and secure for complete peace of mind. Stealth's mobile apps come with SPV light wallets and privacy features, and support XST and XSS for inconvertible private and non-private coins.
How do I buy Stealth?
1.
Deposit funds into your account.
2.
Enter the amount of Stealth (or Australian Dollar equivalent) that you would like to buy.
3.
Click 'Buy' to confirm your Stealth purchase and your Stealth will arrive in your CoinSpot wallet within minutes.


Should Stealth become available, here are instructions on how to complete your purchase.