PancakeSwap
What is PancakeSwap?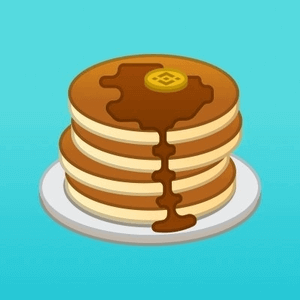 PancakeSwap (CAKE) works to provide liquidity on the Binance Smart Chain (BSC). Users gain CAKE tokens by providing liquidity to the platform and by staking. They also get a chance to win some CAKE tokens through a lottery. Users trade against a liquidity pool that is filled with users' funds, and use tokens to reclaim their share. • Tokens can be exchanged, spent or received through the DApp browser by tapping on "PancakeSwap" on the "New DApps" section. • CAKE tokens can also be farmed on Pancake Swap by providing liquidity, staking FLIP tokens or staking CAKE tokens. • With PancakeSwap, users have the flexibility to receive liquidity provider (LP) tokens, or farm additional CAKE or SYRUP tokens which will have further functionality as governance tokens and as tickets in lotteries. PancakeSwap leverages the Binance Smart Chain to provide liquidity that's fast, cheap and democratic, i.e. available to anyone who wants to participate.
How do I buy PancakeSwap?
1.
Deposit funds into your account.

2.
Enter the amount of PancakeSwap (or Australian Dollar equivalent) that you would like to buy.

3.
Click 'Buy' to confirm your PancakeSwap purchase and your PancakeSwap will arrive in your CoinSpot wallet within minutes.