Buy Terra USD
What is Terra USD?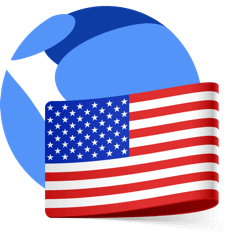 Among the first decentralised scalable stablecoin, TerraUSD is a yield-bearing interchain. It is also regarded as an algorithmic stable coin. The minting cost of TerraUSD is the same as the face value of the minted stable coins. This implies that to mint 1 TerraUSD, one must burn $1 worth of the reserve asset. TerraUSD has a Korean alternative TerraKRW that is widely accepted and adopted in the Korean market. TerraKRW application through the payment process is expanding to the Asian nations. Terra stablecoins have liquidity meaning that TerraUSD can be swapped with TerraKRW. The monetary policy of TerraUSD acclaims to be infinitely scalable which allows the DeFi apps to function to their full potential eliminating all restrictions.
How do I buy Terra USD?
1.
Deposit funds into your account.
2.
Enter the amount of Terra USD (or Australian Dollar equivalent) that you would like to buy.
3.
Click 'Buy' to confirm your Terra USD purchase and your Terra USD will arrive in your CoinSpot wallet within minutes.


Should Terra USD become available, here are instructions on how to complete your purchase.